If You Want to Invest in Real Estate Overseas, Consider One of These Five Locations With Strong Real Estate Markets
Investing in property during the current economy is a solid decision. While some prefer to stay local and invest in homes in their own cities or states, others look to other markets to find lucrative investment options. If you want to invest in property outside the United States, here are five of the international real estate markets on the rise and some tips on how to start the process.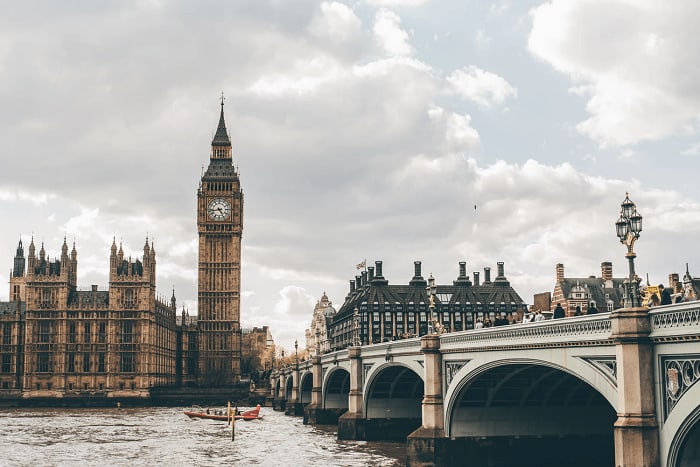 1. London
London has been tapped as the
second-best city behind Berlin
for foreign investors in 2021. This is based on the stability the market offers potential investors as demand for real estate has remained relatively stable during the pandemic. In recent months, property prices have soared to heights not previously seen. Though many expected prices to fall as the pandemic led to unemployment, business closures, and economic uncertainty, the opposite has proven true. Experts say that the chronic undersupply of homes and a rising population, compounded with historically low mortgage interest rates, are adding to the increased price in real estate. Though it may be challenging to locate property in London's real estate market, those who can secure a deal can expect their property's value to continue to climb.
2. Brazil
You only have to look at Brazil's stock exchange to see that interest in the country's real estate has surged. The exchange has five times more individual investors than it did three years ago, and the property sector of the exchange is the one garnering the most interest. The currency exchange value is one of the reasons why real estate investing in Brazil is increasing. A square meter of property that cost $3,040 in U.S. dollars six years ago now costs 45% less, and a recent survey named São Paulo and Rio de Janeiro as two of the most affordable investment options in the world. The natural appreciation of real property and the Brazilian real's recovery against the dollar provide two opportunities for foreign investors to cash in.
3. Berlin
Berlin tops the
global residential markets worldwide
when it comes to real estate investment. Berlin ranks high due to the combination of a high return on investment, long-term growth prospects, and low residential property prices. Despite the pandemic, the Berlin economy is thriving with growing sectors in tourism, green energy, and financial technology. In addition, people are flocking to Berlin due to its business-friendly climate, sound infrastructure, and casual lifestyle. Currently, Berlin real estate prices average 4,630 euros per square meter, which translates to a little over 5,500 American dollars. Germany also has a favorable tax situation for investors who buy property to rent out. Any profit from the sale of residential investment properties is tax-free if it is owned for at least ten years, and mortgage interest, management fees, and other costs can be written off.
4. Portugal
Considered one of the
best places in the world to retire
, Portugal makes for a wise option when it comes to real estate investment. Their property registry system is highly reliable and organized, and Portuguese law aggressively protects an owner's property rights. Portugal's real estate market has grown steadily over the past few years, and property values have remained high even amid the pandemic. Their real estate market is well-established, with no restrictions on foreigners purchasing real estate. Those who are not that familiar with the country are usually better off investing in Lisbon. Though the prices are a little higher than in other parts of the country, the city's excellent transport system, rich culture, and a wide variety of neighborhoods to choose from make it an attractive choice. For those who want to look outside Lisbon, other lucrative locations include Porto,
Algarve
, and Cascais.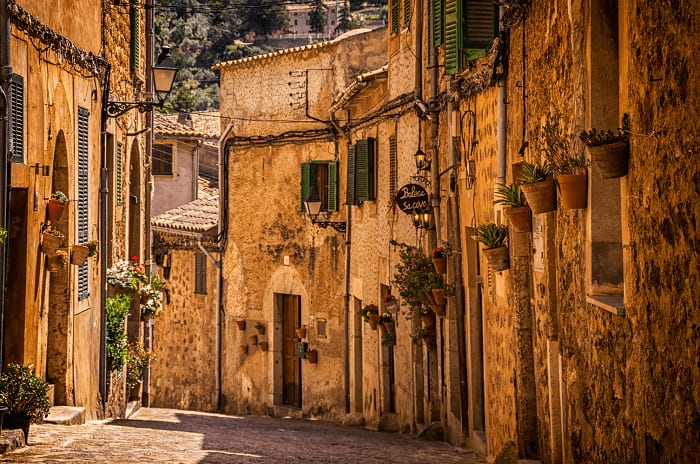 5. Spain
Investing in Spain is nothing new for foreigners. Foreign property purchases account for as much as 18% of the country's real estate transactions. That's because Spain continues to be one of the most appealing real estate investment options in the world. When it comes to countries that provide the highest capital growth, Spain ranks fourth behind China, Brazil, and the United States. Unfortunately, COVID-19 has had a negative effect on this country's market, with a 50% decline in property sales during the heart of the pandemic and many deciding to suspend their property transactions until the situation improved. This led to a fall in prices, which is great news for buyers who can snap up a piece of Spanish property for a low price. If you do plan to invest in Spain, look to tourist destinations like Costa Brava or
Costa del Sol
if you plan to rent your property out as a vacation home, or Barcelona and Madrid if you want to flip a property to make some quick money.
Finding a Property to Buy Overseas
If you've never purchased property overseas, it may seem like an overwhelming process. However, with the help of knowledgeable professionals, you can navigate the system efficiently and successfully. Always work with an attorney who speaks fluent English and experienced in overseas real estate transactions and a real estate agent who has conducted transactions in the country where you are making a purchase. You may also want to look at luxury auctions to find an overseas property to invest in. High-end property auctions often feature homes or multifamily housing units at below-market value. If you know how to track down these auctions and follow best practices when it comes to bidding, you can score a deal and add value to your real estate portfolio.
Though learning how to find and buy property in other countries involves a bit of a learning curve, you can make solid investments when you know what to look for. Work with an experienced real estate agent who understands the international market, like Chad Roffers, and you can make a purchase that will strengthen your real estate holdings.