Understand How Luxury Auctions Work, Get Your Financing in Place, and Use Discipline to Get the Most Out of the Auction Experience.
Online property auctions were already gaining popularity before the pandemic hit in 2020. As the world gravitates more and more toward virtual rather than in-person events and transactions, these types of auctions will become even more prevalent.

​​​​​​​If you want to participate in luxury auctions online, you need to be thoroughly prepared. Here's more information on how high-end property auctions work and how you can make sure you're ready to put in the highest bid.
1. Understand how Auction Pricing Works
Most online property auctions will have an opening bid price. This is meant to attract potential buyers and has to what the property is actually worth. This estimated bid price is usually 25 to 50 percent under what the seller actually hopes to receive at the auction and should be viewed as a starting point. Though many auction houses will post an estimated market value for the property, it's always a good idea to do your own independent analysis to calculate the true value. This involves looking at comparable sales in the area and performing a thorough market analysis — both steps that your real estate agent can help you with. When you know how opening bid price relates to how much the home is actually worth (and what it might sell for), you can narrow down which online luxury auctions you want to participate in.
2. Have a Strategy
It might be fun to attend online luxury auctions just to see what happens, but that could end up in a purchase you never planned on. It's best to always have a strategy when you're planning to attend an auction so you can make solid decisions that are not based on emotion.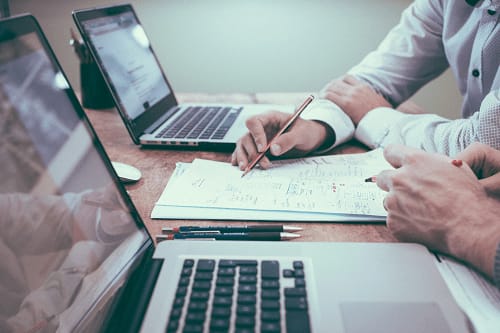 Before you decide which auctions to attend, decide what your investment strategy is. Do you intend to buy a ? Are you interested in a home that needs major renovations or repairs? Do you want properties in certain areas or in specific price ranges? How much are you willing to spend in addition to the winning bid price to get the property in shape to live in or sell? When you know what type of property you want and why, you can avoid wasting time (and money) on auctions that don't match up with your needs.
3. Do Your Due Diligence
Most high-end property auctions involve property that is offered as-is, meaning you have no recourse if you buy the property and then find it needs more work than you'd expected. The best thing you can do to avoid unwanted surprises is to look into the property as much as you can prior to the auction. Working with an experienced real estate agent is important when you plan to buy a property at an online auction — they can often get access to information on the property that you won't be able to. In addition to finding out about the property, you should also research the neighborhood and take the current housing market into consideration. Knowing whether the area is experiencing a seller's or a will also help you make an offer that will be accepted.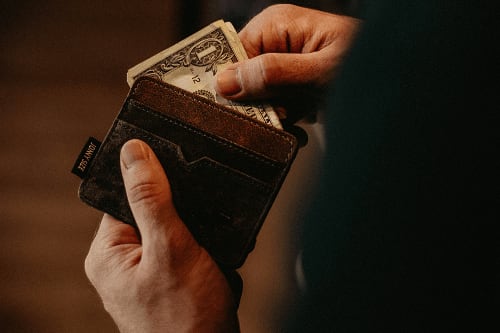 4. Know How You'll Finance Your Purchase
Don't expect to buy property at luxury auctions and then figure out your financing afterward. Most auction houses will require a cashier's check or cash after you've won the auction, meaning you need to have your financing in place before you attend. Even if the auction house does allow for financing, they will usually only offer you a short window of time to get it in place. To even participate in an online auction, you'll often have to put down a deposit, and earnest money is required if you win the bid.
In addition to traditional mortgages, you can also such as hard money lenders (a loan from a private lender secured by real estate property), peer-to-peer lending sites, or personal loans. Having a preapproval letter from a lender is always a good idea to show that you have a source of funding already in place. To make sure your transaction goes smoothly, have your financing secured prior to the start of the auction.
5. Stick to Your Budget
It's easy for emotion to take over when you're bidding live on properties at luxury auctions. That's why it's crucial to have your budget set before the auction takes place and to stick to your maximum price.

​​​​​​​This is where research and discipline come into play. When you do your due diligence, you'll know what the property is worth as well as what you can afford to pay for it in order to execute your strategy. Make yourself a promise that if the price goes over your maximum bid, you'll get out of the auction.
6. Don't Stop Watching Until the End
Think you've got the winning bid even if there are still a few minutes left in the auction? Don't be so sure. Luxury online auctions are just the same as live auctions when it comes to bidding. Many experienced buyers will wait until the very end of the auction to make a higher offer and secure the winning bid. Some online auction houses have ways to prevent this, such as extending the auction time whenever someone submits a higher bid, but others do not. It always pays to watch the auction until the very end, and be prepared to make a higher bid (if it still fits into your budget) at the last second.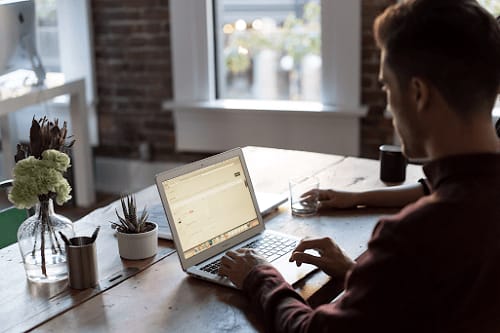 Luxury auctions can be great opportunities to find investment properties at a discounted price. Want to get the most out of your experience with high-end property auctions? Work with a real estate agent who has experience with luxury auctions online, like Chad Roffers, who can help prepare you for auctions and help walk you through the entire process.