If you're looking to sell your home quickly and avoid countless showings disrupting your schedule or a buyer hoping to get a better deal on the house, you should know about luxury home auctions. They are the opposite end of the spectrum from the run-down, foreclosed homes you may be picturing. Instead, the available houses are upgraded, luxurious, and in some of the hottest cities across the country or around the world. Learn about the process and the benefits to decide if this is a
path that can work for you
.
Steps to a Luxury Home Auction
Appraisal
Like in traditional home sales, the first step is to have the house appraised. A professional will come in, look around, and determine how much the home is worth in the current market based on comparables in the area. The agent can then sit down with you and discuss whether you want to have a reserve minimum price or not and what you can expect from the upcoming auction.
Set the Date
The seller can choose the date for the auction, generally 30 to 60 days out. You don't want the date much sooner as that limits time for marketing to draw a large crowd of buyers. However, you can rest assured that your house will sell on that date, and you won't have it languishing on the market for an indeterminate amount of time.
Marketing
Next, the agent running the auction will begin marketing. This may include staging your home and having a professional photographer photograph your home, listing on MLS sites, posting ads in the newspapers, and promoting the auction on social media networks, such as Facebook and Instagram. The goal is to show off the house and draw in buyers.
Contact Buyers
While marketing, the agent will also reach out to buyers in the market for a new home. Some of these may be people who find the house listing on the auction site or through the marketing efforts, while others may be from the auction company's mailing list. Some buyers may request early showings of the home, in which case the agent in charge can schedule those and show the home for you.
In some cases, buyers may try to put in an offer on the house before the auction discuss this possibility with your agent in advance to determine how you'll handle this if it comes to fruition.
Start the Auction
Auction day will kick off with the agent explaining the process to all prospective bidders and the terms of the deal. Following that, buyers will be able to take one last look at the house before bidding begins. Bidders will call out their bids, and, as expected, the highest bid will win the house. If a buyer can't attend the auction in person, they have the opportunity to bid online or send a representative in their place in many cases.
If you're attending an auction virtually or via an agent and lose connection, rest at ease the auction will pause until everyone is back in place. This prevents you from missing out on the opportunity to obtain your dream home.
Sign the Papers
After the bids are in, the buyer, the buyer's agent, and the auction team will sit down privately to sign the paperwork. The buyer then has 30 days to close and pay for the house in cash or financing. It's the buyer's responsibility to ensure that everything is in order on the financial end, so be forewarned. If a home sells above its appraisal value, a bank may not loan out the difference. This is one of the reasons most buyers at high-end property auctions tend to pay in cash.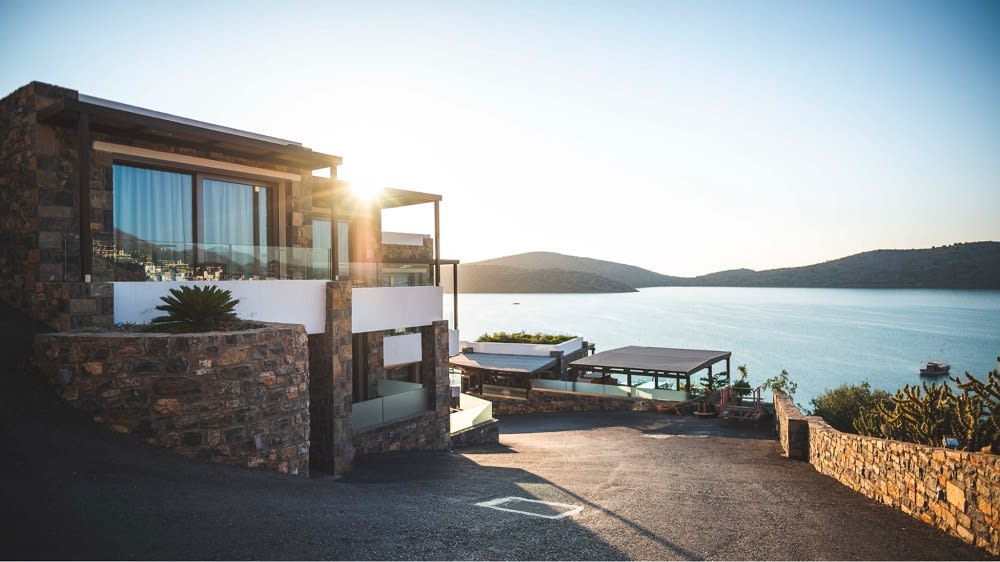 What Everyone Needs to Know
There's No Delay in Negotiations
So much time is spent on negotiation when buying or selling a home. Typically, bids are dependent on inspections, renovations, and other add-ons. The buyer and the seller go back and forth, raising and lowering the offer and what it includes. In an auction, the house is sold as-is, and the only negotiations are between buyers, done in real-time. It's a much faster way to handle what could otherwise be a long process.
Luxury Home Auctions Feature Luxury Houses
When people hear about auctions, they picture run-down, foreclosed houses with holes in the drywall and stained floors, especially when hearing the words "as-is." This isn't the reality in luxury home auctions, however. The houses put up for sale are stunning, in excellent shape, and often feature several desirable upgrades the auction format simply saves time for all involved parties.
Auctions Eliminate the Middleman
The design of the auction format means that the seller no longer has to play middleman to incoming offers. Buyers no longer have to wonder if someone else bids on the house or how much, and sellers no longer have to spend weeks updating multiple people on incoming bids. It saves a significant amount of time and makes everyone's lives easier.
What Sellers Need to Know
Your Home Will Sell Quickly
If you want to ensure that your home sells quickly rather than being on the market all summer costing you money, high-end real estate auctions are an excellent option. Because the date is set in advance, you can rest assured that your house will sell in 45 days or however long out you arrange. Also, because the house will be sold as-is with no contingencies, the paperwork can be drawn up in advance, streamlining the closing process.
Your Home Might Sell for More
Multiple bids on a home will increase the sales price in the traditional selling format, but this takes time, and buyers often bow out. In an auction, because counterbids roll in immediately, the cost can rise more quickly, and often houses sell for more than they would otherwise.
Auctions Draw Serious Buyers
One issue with open houses is the sheer number of people who come to look with no intent of buying. In an auction, all potential buyers will be
serious about putting in an offer
, saving you time and hassle. Any buyers generally intend to pay in cash or are, at minimum, pre-approved, eliminating the risk for financial issues to disrupt the sale.
There Won't Be Contingencies
Homes up for auction are sold as-is, so there are no contingencies built into the deal. You won't have to worry about buyers requiring you to replace the flooring or do other upgrades before they purchase, and you can instead focus on finding your next home.
What Buyers Need to Know
Due Diligence is Done
Before you buy a house, there are a lot of components to take care of inspection, permits, and more. When you put a luxury home at auction, all those things are done for you. While this also means that you can't require the seller to have the plumbing replaced, it makes it much more likely that you won't need to. Instead, the auction firm will take care of it all in advance.
You Won't Overpay
When you are trying to beat another buyer, it's hard to judge how high to increase your offer, and placing multiple bids on a house takes days or even weeks, dragging out the process just to find out you lost. In an auction, the offers happen faster and right in front of you, so you can raise your bid without fear of just prolonging the house search.
Don't rule out luxury property auctions as you prepare to sell your home or buy a new piece of real estate. The benefits are countless, and the process is significantly streamlined compared to the traditional real estate format. Be sure to work with a reputable company, such as
Concierge Real Estate Auctions
, for the best experience. Contact
Chad Roffers
and the Concierge Auctions team to discuss your options.