At Concierge Auctions, we are big fans of marketing master . And when it comes to luxury real estate marketing, one of our fave gurus is Marc Davison of 1000 Watt Consulting. I have learned a lot from these two — specifically about setting our company and brand apart, always adapting, and targeting our clientele with precision — and have created a culture with our team based on these ideals.

​​​​​​​As we work exclusively in high-end real estate auctions, our clientele are typically powerful, successful, and savvy. They wouldn't be where they are — and own the properties they own — without those characteristics. In order to not just meet but exceed our client's expectations, our goal is always to smell better, taste better, and look better than the competition.
SMELL BETTER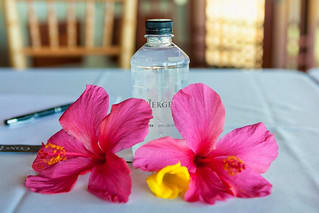 The status quo of selling luxury real estate through a traditional broker is often not the most effective method for unique, high-end properties. As Marc Davison said last year at our annual networking event, The Key, "Do things differently. Disrupt and destruct your own products and services." When we founded Concierge Auctions, we wanted to do things differently. Our goal was not to destruct the traditional real estate sales process, but rather to offer an additional method that agents can use to disrupt — to differentiate themselves from — their competitors. Rather than putting a sign up and waiting for a buyer to make an offer, we work with our broker partners to proactively market our properties and find buyers. Over the years we have continually fined-tuned our auction process. In other words, we are always disrupting and destructing our own process to make it better..
Our most important client is the luxury home seller. Our sellers understand that the status quo alone is not effective. We have worked for some of the most successful people in the world. They did not get to where they are by maintaining the status quo. They understand that there is an alternative to auctions (a traditional sale). But they are willing to pay for the control and time certainty that an auction provides.
TASTE BETTER
When serving a high-end clientele, you have to do what you say you are going to do. And, since they're often not easily impressed, we strive to not only meet but also exceed their expectations — to serve with the utmost commitment.
​​​​​​​
That is ultimately our promise: We do what we say we are going to do. We stand up to the taste test. We precisely plan and spend the money we say we will on marketing. We conduct the PR outreach. We deploy dedicated sales staff who are committed 24/7 to each property. And we commit 100% to every assignment, from engagement to closing.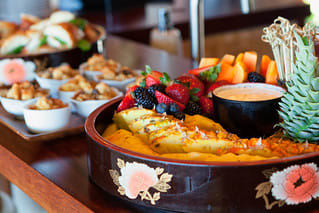 Sellers expect excellence in each of these areas, and that is what we strive to deliver. Every time you do something, ask yourself, "Am I 100% better than the alternative?" Clients know there is an alternative. Make sure they are not tempted to change course.
LOOK BETTER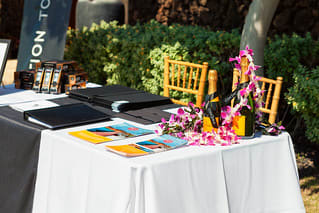 Our speak for themselves. We look better than the competition. We are very selective about the properties we accept to our auction platform — only the finest homes, estates and ranches. Beautiful properties. Premier locations. And our success rate is the highest in the industry.

Our sellers are smart. They are willing to pay for top-notch service. Their time is valuable, and knowing they will have a sale by a certain date is priceless. When taking into account carrying costs, the quick auction process almost always gives sellers a higher net gain than a traditional sale. Auctions are the way smart, high-end sellers sell property.
Smell - Taste - Look. Concierge Auctions gets the job done.

​​​​​​​For more on Selling Luxury Real Estate click below for the Ultimate Guide to Selling Your Luxury Home. Or leave us a comment!